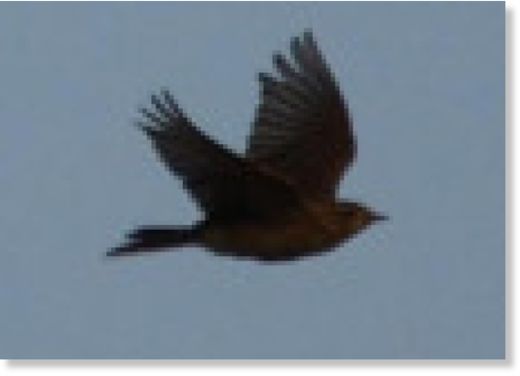 A rare bird caused twitchers to flock to Wakefield today (Monday).
A Blyth's Pipit was spotted late morning by birder Jonathan Holliday close to the Calder Wetlands site, which is across from Pugneys Country Park.
The bird, which breeds in Mongolia, is believed to be the first county record for Yorkshire.
Birders from across the region rushed to Denby Dale Road to see the "archetypal little brown job" after the news broke on social media and pagers. More twitchers are expected tomorrow.
Fellow birder Mick Hemingway, 50, managed to get pictures of the bird before it flew off towards the M1 at Durkar at about 3pm.
He said: "It's a rare vagrant, a first for Yorkshire. It's huge for an inland patch, you expect this sort of thing on the coast.
"I've been birding for nearly 30 years and it's my first one."
He believed the bird may still be in the reedy area and expects more birders to turn up at first light on Tuesday to try and relocate it.