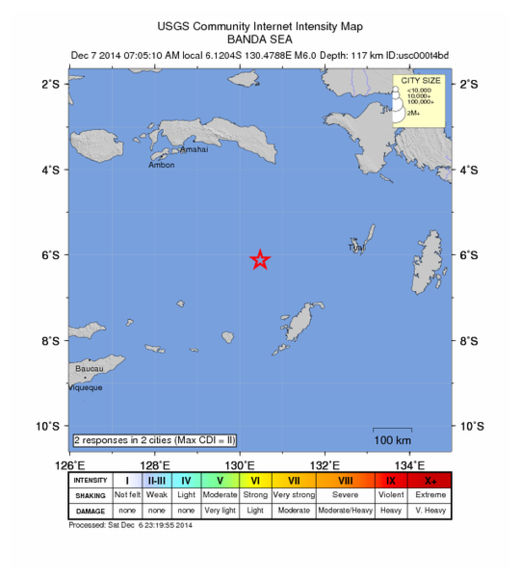 Moscow - A
6.0-magnitude earthquake struck off Indonesian coast of Yamdena Island
, the
US Geological Survey reports.
The quakes took place at around 10 p.m. GMT, with the epicenter 222 km (138 miles) to the northwest of Saumlaki town, located on Yamdena island. The quake happened at a depth of 117.3 km (72.9 miles).
No damage or injuries have been reported in the area. Indonesia, which comprises thousands of islands, is vulnerable to earthquakes due to its geographical location.
In 2004, a 9.2-magnitude earthquake hit Indonesia off the coast of Sumatra Island, triggering powerful tsunami waves which killed at least 220,000 people.