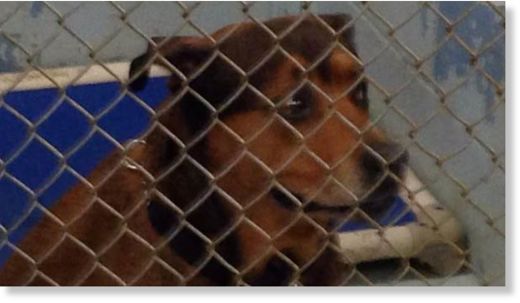 Kathryn Monroe is still trying to come to grips with what happened to her great grandson on Sunday. "I know we're all heartbroken. We're in tears." Said Monroe.
"He's fighting for his life. That's all I can say. His one ear was severed, it's horrible."
Pasco County Sheriff's Deputies say 4-year old Jasper Debow Bridgeman was bitten by the family's Rottweiler at his grandmother's home at 9136 Suffolk Lane in New Port Richey shortly after 4pm on Sunday. Paramedics airlifted the boy to St. Joseph's hospital where he is recovering from his injuries. Pasco Animal Control took the dog to the shelter in Land O' Lakes.
The dog is currently under a 10-day rabies quarantine. Once the quarantine is completed, the dog's owners will then have an opportunity to determine if they want to keep the dog.
Mike Shumate is the manager at Pasco Animal Services and says it's not clear what, if anything, prompted the attack. "The dog was tethered outside, the child was playing outside by the dog, the child got up to go into the house and at that point the dog attacked the child."
Said Shumate, who said animal bite cases are quite common. "Believe it or not, we (Pasco County) average about 100-140 bite cases a month. "A lot of those are reported from hospitals, clinics, things like that."
Monroe and other family members say all they can do is pray for Jasper's speedy recovery. "All I know is the dog got behind him and attacked him. That's all I know." Said Monroe. "It was horrible. All I know is the little guy isn't be the same as when he left here."