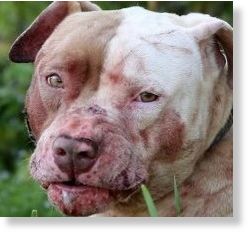 This past year (December 2013 to November 2014), various media have reported 15 dog attacks throughout Ohio.
There were likely many more dog bite incidents
, but the ones listed below received the publicity.
Four people, two of which were infants and two women in their late fifties, died from the injuries they received from the dog attacks.
Of the 25 dogs identified by breed in the attacks, 9 were believed to be Pit Bulls and five were Rottweilers.
A month-to-month tracking of the various dog attacks is as follows:
DECEMBER 2013
A three-month-old Columbus, Ohio girl died after she accidentally rolled onto the floor while her parents were sleeping and was attacked by a pair of Shiba Inus who police said may have thought the infant was a toy.
JANUARY 2014
A Cleveland Metro School District police officer shot two Rottweilers who attacked a man. Around January 13, a pit bull who attacked a six-year-old Lorain, Ohio boy was tasered by police four times, then shot. On January 29 a three-month-old was mauled by a dog, but the baby survived the attack.
FEBRUARY 2014
On February 21, a Cincinnati, Ohio woman was attacked by a dog. Efforts to help her were unsuccessful and someone shot and killed the animal. The woman survived. Earlier that month on February 7, a 57-year-old Dayton, Ohio woman was killed by her neighbors' two dogs. One was identified as part Cane Corso. The woman had complained to authorities numerous times about the animals to no avail. Her neighbors were charged with reckless homicide.
APRIL 2014
A child in Lorain, Ohio was attacked by two dogs while visiting her grandparents on April 27. On April 29 in Columbus, a 7-year-old boy had to have his ear reattached after being attacked by three Rottweilers. A few days earlier, three people were taken to the hospital after a dog attacked them in northwest Columbus.
MAY 2014
A 71-year-old Columbus, Ohio woman was attacked by two pit bulls outside her home and was severely bitten on her legs.
JUNE 2014
A six-year-old Cincinnati area child was attacked by two pit bulls on June 4. Her grandfather said they "tore off her face." She was taken to a hospital in critical condition.
JULY 2014
On July 21, a seven-month-old boy from Montgomery County was killed by an American Staffordshire Terrier.
AUGUST 2014
A 59-year-old Madison Twp. Woman was killed by her daughter's pit bull. On Aug. 21 two people were attacked by two pit bulls while walking in northwest Columbus.
NOVEMBER 2014
Police shot two pit bull dogs in Columbus after they attacked four people in the south Linden area of the city on November 15.
The
17barks.blogspot,
whose author does not believe the pit bull should be promoted as a family pet, claims,
as of early 2014, pit bulls had committed

100 attacks on humans

throughout North America.
Since 1982 there have reportedly been

2,890

pit bulls attacks with

269

of them resulting in death

.
The blog's author does not blame the pit bulls, however. He says the dogs are doing
"precisely what hundreds of years of purposeful breeding has given them the drive, the instinct and the incentive to do.
"
If you are attacked and injured by a dog, it is important to seek immediate medical treatment and to find out how long you will be under a doctor's care. Keep a record of your medical treatment and take photos of your bites if you can. You should also find out who owns the dog that hurt you and if the animal has had a recent rabies shot.
For more information about dog bites in Ohio including a checklist of what you should do after a dog attack and a free book about Ohio dog bite laws, please visit
dogbitesohio.com.