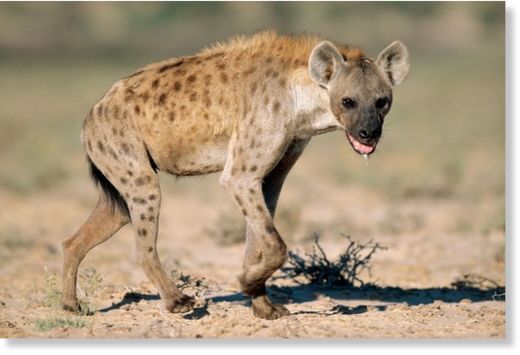 Four people have been killed and four others injured after a hyena attack in Tana River County. St John's Ambulance said
the villagers were attacked during the night while they slept
at Kalalani area in Tana River.
A child and a disabled man are among the four injured. They have since been evacuated to Hola General Hospital by St John Ambulance and KWS rescuers.
KWS officials are searching for the animal that have left villagers in fear of the possibility of another attack.