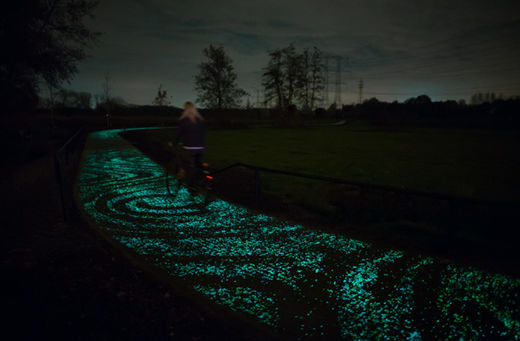 In The Netherlands, solar-powered paths seems to be all the rage. There's
SolaRoad
, which we blogged about yesterday. And now today, we bring you the Van Gogh-Roosegaarde bicycle path, which opened to the public this week in the Dutch town of Nuenen, where Van Gogh lived in 1883.
The path, created by local artist and designer Daan Roosegaarde in collaboration with Heijmans Infrastructure, was inspired by Van Gogh's iconic
Starry Night
painting.
The path is made of thousands of stones that absorb sunlight during the day and then glow at night. Embedded in concrete, the bikeway should last the lifetime of any cement path.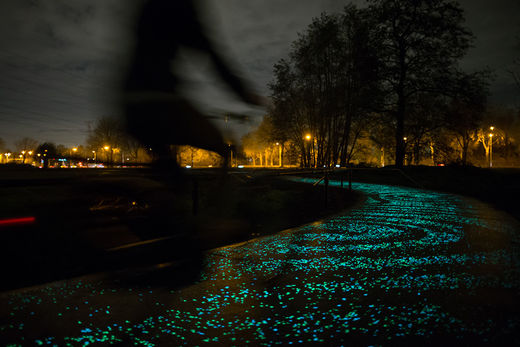 Daan Roosegaarde and Heijmans Infrastructure have also collaborated on similar projects, including
Glowing Lines
, where highway lines glow in the dark, and
Smart Highway
, which incorporates Glowing Lines as well as Dynamic Paint and Electric Priority Lanes.
The Smart Highway project uses light, energy and road signs that are designed to automatically adapt to the traffic environment and people.