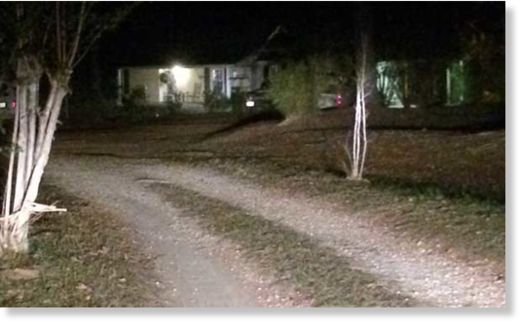 A 3-year-old boy suffered severe facial injuries after being attacked Wednesday afternoon by a pit bull in the Titus community of Elmore County. Sheriff Bill Franklin said the dog was owned by the boy's family and was on a chain in the yard when the child was mauled.
"The dog was actually owned by the father's brother from what we understand. The account we got was the animal takes part in hunting hogs," Sheriff Franklin said.
The child reportedly wandered out of the house while his father was in the bathroom, and got within reach of the dog. That is when the dog attacked the child, authorities say. Once the father was aware of what happened, he called 911, picked the child up, and took him near the roadway where they waited on emergency personnel to arrive. The child was then taken by medical helicopter to Children's Hospital in Birmingham.
WSFA 12 News spoke with Stephanie Jernigan, who says she is close to the family. Jernigan says a doctor's report shows there is no brain or internal damage. The child is expected to survive, but will have to undergo cosmetic surgery to repair the damage to his face.
Jernigan says both the child and his father play in the yard with their own animals and the neighbors' dogs.
"It's an unfortunate accident. He probably just stepped in to use the bathroom and said "I will be right back" and didn't think anything about it and came out. There was a dog there on a chain that is not familiar with the child, and the child being a child thinks, "I love animals, they love me. I'm going to pet the dog," and this unfortunate accident happened," Jernigan explained.
"Unfortunately there was a fatality involving a child right outside of Elmore County earlier this year and that was awful, so I hope this doesn't happen often,"
said Elmore County Humane Society Executive Director Rea Cord. "Our hearts go out to the family and the child."
The sheriff says his department gets about two calls per month on dog bites, but says maulings are much more rare.
The dog dog in Wednesday's attack does not have a history of being violent.
The sheriff added that since the dog was chained up at the time of the attack, the owner was not breaking any leash laws.
The dog, fully grown and weighing approximately 50 pounds, was taken by sheriff deputies to a vet clinic in Elmore County to be monitored for rabies. No decision will be made on the animal's fate for at least 10 days.