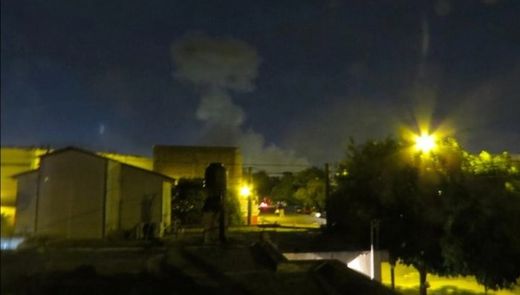 The explosion occurred at a chemical factory located in the region of Cordoba.
A big explosion was reported Thursday night at a chemical factory in the Argentinian region of
Cordoba
on Thursday night. Preliminary reports say there are
at least 46 injured people
, according to local media.
The local Fire Department said the explosion was caused by a fire in the building of the Chemicals Rigoni company. They also said that the fire began around 8:00 p.m. local time and that the explosion happened about 50 minutes later, affecting houses and cars in a radius of various kilometers.
​"Many people were slightly injured," said Francisco Fortuna, Health Minister of Cordoba.
Fortuna added that most of the people were attended and then released, but that three of them were badly injured and were still in hospital.
According to the Argentine agency Telam, neighbors said that the factory
produces chlorine products
, and that a toxic gas cloud could be seen immediately after the explosion.
Local authorities said that they
did not know the cause of the fire and the explosion
, and promised aid for the affected families.