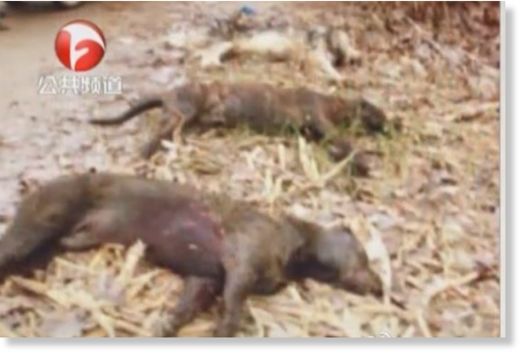 A ten year-old fifth grader is dead after he and another student were attacked on their way to school in Anhui by three wild dogs,
reports
Sina News Video.
They were heading to school at 7am on October 29 in Guzhen County when the dogs,
described as "evil" and quite large, attacked
. The other child, a nine year old, sustained an injury to his arm but was able to escape.
When help arrived, the dogs were still surrounding the boy's body
. Police brought more than 60 guns to the scene and killed all the dogs on site.