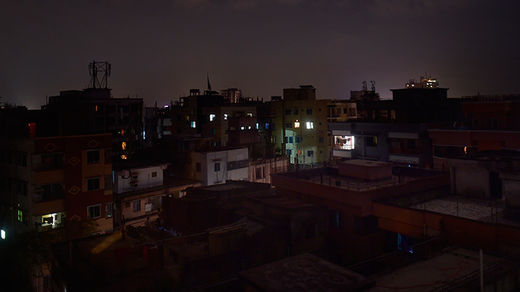 Imagine what happens when electricity is cut off nationwide in a country of 160 million people. In Bangladesh, everyday life was brought to a standstill on Saturday as factories, hospitals, and homes plunged into darkness or had to rely on generators.
Even the prime minister's official residence was left with no electricity, as the small but extremely densely populated South Asian country experienced one of the worst blackouts in world's recent history.
A general view shows Dhaka during a power blackout on November 1, 2014 (AFP Photo / Munir uz Zaman)
"The national grid collapsed so the whole country lost power," Reuters quoted Mohammad Saiful Islam, a director of the state-run Bangladesh Power Development Board, as saying. "Our repeated efforts to restore electricity across Bangladesh failed repeatedly."
Local media reported that the blackout was caused by the failure of a transmission line transporting electricity from India. India's Power Grid Corp, however, said there were no problems on their side of the border.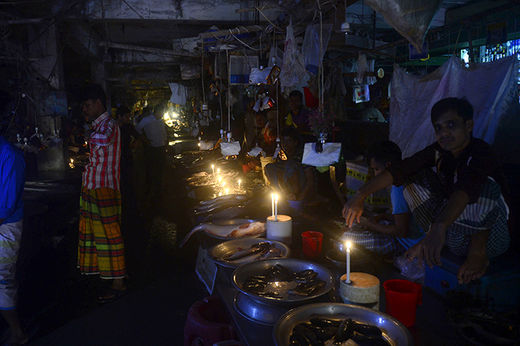 "I can't run my shop without power and no one seems to care," Mohammad Ripon, owner of a grocery store in the capital of Dhaka, told the agency. "It has been about eight hours now and still there is no word on when the power will come back."
The airport and main hospital in Dhaka are running on emergency generators.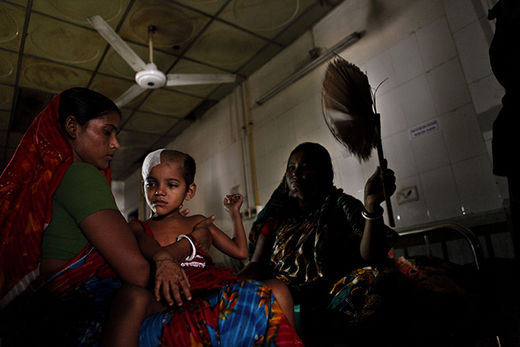 Garment factory owner Anwarul Alam Chowdhury said he was able to get 2-3 hours' worth of power out of his generator, but then had to halt the factory's output.
"This is a big slap for my business," he said, explaining that many other factories were forced to shut down production as well.
Bangladesh's plunge into darkness provides a glimpse into a recently debunked hoax about NASA confirming six days of 'total darkness' in December.
The hoax went viral on Twitter, leaving many people shocked and bewildered as to how the experience would feel.