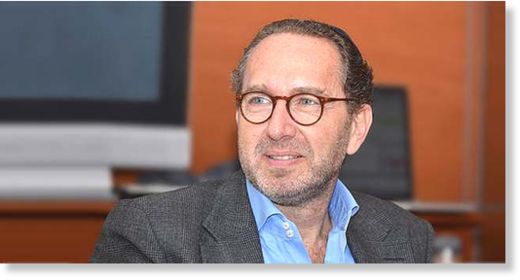 Thierry Leyne, the French-Israeli entrepreneur who last year started an investment firm with disgraced former International Monetary Fund Managing Director Dominique Strauss-Kahn, committed suicide on Thursday by jumping out of his Tel Aviv apartment,
Le Figaro
reported. He was 49.
Last year, Leyne and Strauss-Kahn started the Paris-traded firm Leyne, Strauss-Kahn & Partners, after Kahn had bought a 20 percent stake to help develop the investment-banking franchise of Leyne's company, Luxembourg-based Anatevka SA.
Leyne had taken Anatevka public in March 2013 before partnering with Strauss-Kahn.
The new partnership was part of Strauss-Kahn's efforts to revive his career after he was charged in 2011 of criminal sex, attempted rape, sexual abuse, unlawful imprisonment and the forcible touching of a chambermaid in a Manhattan hotel.
Strauss-Kahn denied the charges, which were later dropped. He settled the maid's lawsuit in 2012.