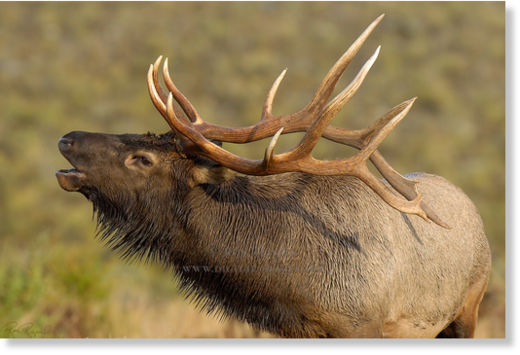 A 59-year-old man was injured by an elk at the Wolf Lake Resort & Campground in a
bizarre
Monday, Oct. 6 incident.
An Egelston Township fire official confirmed the attack happened Monday evening between 6 p.m. and 7 p.m. at the resort located at 5451 Harding Ave. The elk is housed at an adjacent deer and elk farm owned by the same people who own the campground.
A woman who spoke with an MLive Muskegon Chronicle reporter by phone from the campground office refused to confirm the incident. She denied it ever happened.
But the fire official confirmed the fire department was sent there on a medical call and the man had been injured by the elk severely enough that he required hospital treatment.
When authorities got to the campground, the man was inside a home and the animal was back in its pen, the fire official confirmed.
The victim's condition was unknown Tuesday, Oct. 7, the fire official said.