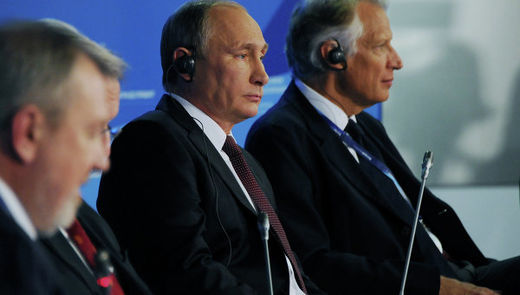 Some of the world leaders could be blackmailed, Russian President Vladimir Putin said Friday at the Valdai Discussion Club meeting in Sochi.
"
There are reports that a number of world leaders are getting undisguisedly blackmailed. It is not without reason that the 'Big Brother' is spending billions of dollars on surveillance around the world, including on their closest allies
," Putin said.
Putin questioned the justice of such situation.
"Let's ask ourselves, how comfortable are we with this, how safe are we, how happy living in this world, and how fair and rational has it become? Maybe, we have no real reasons to worry, argue and ask awkward questions? Maybe the United States' exceptional position and the way they are carrying out their leadership really is a blessing for us all, and their meddling in events all around the world is bringing peace, prosperity, progress, growth and democracy, and we should maybe just relax and enjoy it all?
Let me say that this is not the case, absolutely not the case.," the Russian leader said.