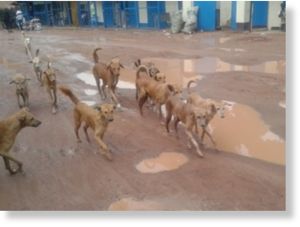 At least nine people have died in Lakes state's Rumbek Central county after being bitten by stray dogs.
The public health department in Rumbek has confirmed the deaths, saying the presence of dogs in town is on the rise.
There has been

more than 500 separate dog attacks on residents

in Rumbek, while 40 people are also undergoing treatment.
Public health director Makur Ater said packs of stray dogs are moving into the town from cattle camps in increasing numbers, attracted by the butcheries and slaughter houses in Rumbek.
He urged health authorities in South Sudan, as well as humanitarian organisations, to assist Lakes state by providing medicine.
"We need [the] vaccination of dogs to be carried out in Rumbek town so that stray dogs are avoided," he said.