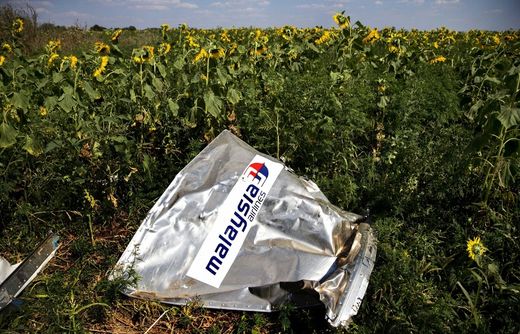 The latest finding questions the earlier theory that the 298 victims on board the tragic flight had been killed instantly
One of those killed in the downed Malaysia Airlines flight MH17 in eastern Ukraine
had an oxygen mask on when the body was recovered
, Dutch Foreign Minister Frans Timmermans said on Thursday.
The latest finding questions the earlier theory that the 298 victims on board the tragic flight had been killed instantly
and indicates that they may have remained conscious after the Boeing aircraft was shot down.
"People hardly had time to notice the missile coming, but do you know that one of the victims was found with an oxygen mask over the mouth?" the HOC TV channel quoted the minister as saying. "This means that
someone had time to do that
. At least, we cannot rule out this possibility," Timmermans said.

Comment: The obvious conclusion is that MH17 was not downed by a missile.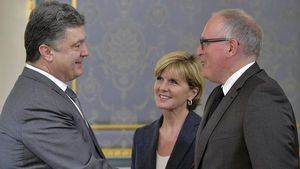 The Boeing 777-200 of the Malaysia Airlines en route from Amsterdam to Kuala Lumpur crashed on July 17 in Ukraine's eastern Donetsk Region, some 60 km (over 37 miles) from the Russian border, in the zone of combat operations between the Donetsk self-defense forces and the Ukrainian army. All 283 passengers and 15 crew onboard the aircraft died. Most of the passengers - 196 people - were Dutch citizens.
The Dutch Safety Board, which is leading the investigation and coordinating the international team of investigators, said in its preliminary report in early September that "Flight MH17 with a Boeing 777-200 operated by Malaysia Airlines broke up in the air probably as the result of structural damage
caused by a large number of high-energy objects that penetrated the aircraft from outside
."
The preliminary report included no information on the oxygen mask. Forensic experts have been unable to recover all the bodies from the crash site due to the fighting in the area. The search resumed after the warring sides agreed on a ceasefire around the airliner wreckage area and on a security corridor for the arrival of experts and their work at the crash site.