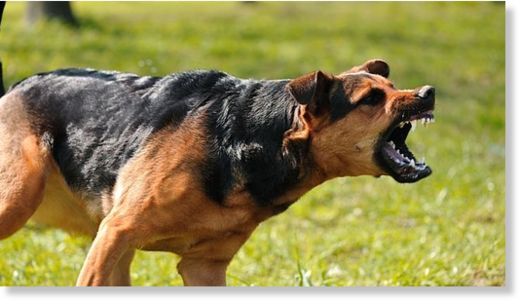 Yarra Ranges Council is desperately trying to get dogs under control as the number of attacks continue to skyrocket.
But despite the surge in attacks, the council has only declared six dogs as dangerous in the municipality.
Early this year, Yarra Ranges Mayor Fiona McAllister said the council was "at a loss" to explain why so many dog attacks had occurred within the first few months of the year, with 51 attacks by the end of February.
But numbers have continued to climb,
with 179 dog attacks reported by September
.
This is up from 157 dog attacks at this time last year.
Yarra Ranges Council manager community compliance David Clarkson said more dogs had not been declared dangerous because of the "complex" process.
When a dog is declared dangerous after a serious attack, their owners may keep the animal, but must then adhere to strict rules around fencing, enclosures and signage, and must keep the dog muzzled while in public.
"To declare a dog dangerous is very complex and can only happen after a guilty finding in the Magistrates' Court following the prosecution of a serious attack," Mr Clarkson said.
But according to the Domestic Animal Act, a council may still declare a dog dangerous if the attack caused "serious injury" - which includes broken bones and lacerations requiring multiple stitches or cosmetic surgery.
"Where a dog is likely to be declared dangerous, it is often the owner's decision to euthanise the dog rather than comply with the relevant conditions, or council may seek a destruction order from the court," Mr Clarkson said.
"We will continue to take a tough stance on dog owners whose dogs are involved in dog attacks to ensure that these dogs are prevented from being involved in further incidents."