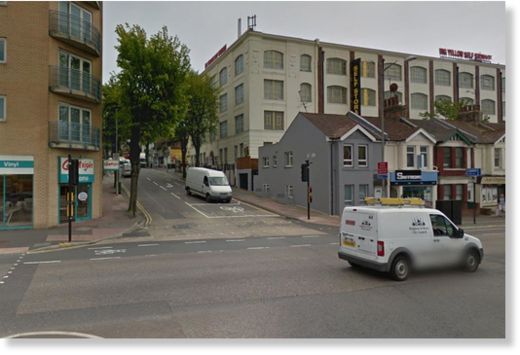 A woman is in hospital after being
attacked by her dog which then choked on its lead and died.
A Sussex Police spokesman said: "Shortly after 9am police were called to the junction of Coombe Road and Lewes Road, Brighton, where a dog apparently being trained by its owner to get used to traffic
turned on her, bit her and caused her to suffer a suspected broken arm.
"She was taken to the Royal Sussex County Hospital for treatment.
"In the struggle to control the dog it unfortunately choked to death on its own lead and its body has been removed to a veterinary surgery.
"The incident caused traffic tailbacks on the A270 Lewes Road while police and ambulance personnel dealt with the situation."
There were unconfirmed reports on social media this morning that a woman was mauled by a dog.
Then reports claimed in fact a dog had been hit by a car and no one was injured.
But the police have now confirmed the sequence of events.