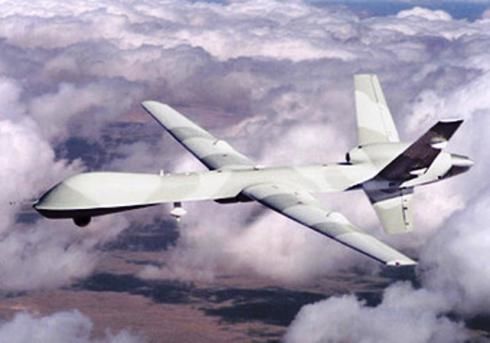 A district development council head was killed in a militant attack in southeastern Paktia province while four people -- believed to be civilians -- lost their lives in a
NATO
drone strike in southern Khost on Tuesday.
Paktia police chief, Brig. Gen. Mohammad Zaman told Pajhwok Afghan News the development council head for Syed Karam district Mirza Mohammad was shot dead by militants in the morning.
He said the militants were in a car and managed to flee after the attack. An Investigation into the incident is underway. No one has so far claimed responsibility for the assassination.
According to another report, four people believed to be civilians were killed in a drone strike in Ali Sher district of Khost province, the governor's spokesman said. Mubarez Mohammad added the four people were traveling in a car when they came under attack.
The car destroyed in the airstrike, he said, adding it was unclear who the victims were."We have ordered police to investigate the incident," Mubarez added.
A resident of Khost City, Ismail Khan said
the victims included his uncle and other relatives."My uncle and three others traveling in the car had no links with militants and they were not equipped with weapons
."