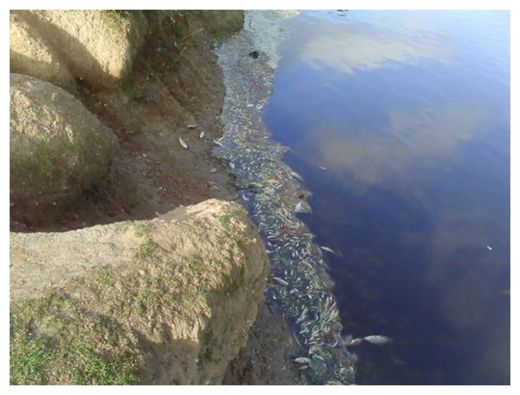 Hundreds of dead fish have been discovered mysteriously dead in a popular London park.
On Sunday Harrow Lodge Park volunteers, in the east London borough of Havering, discovered hundreds of dead fish, washed up and floating in the shallows of the large lake, which is fed by the River Ravensbourne.
Tom Waller, 61, who discovered the dead fish, described the scene as "upsetting."
Havering Council's clean-up operation was launched yesterday, alongside an investigation into the cause of death.
Mr Waller, a park volunteer for two years, said: "There was some fish still alive and gasping for air when I got there. To walk along the edge of the lake and see that is quite upsetting."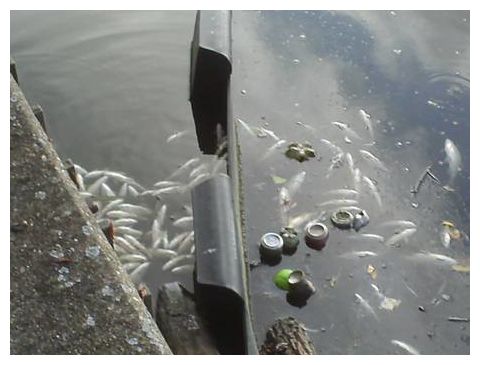 He added: "The seagulls are having an absolute field day - we're lucky, whatever it is hasn't affected the birds yet."
Councillor Melvin Wallace, culture and community council cabinet member said: "We believe it's either due to an extensive amount of un-oxygenated water that entered the lake due to the heavy rainfall over the weekend, or a possible pollutant."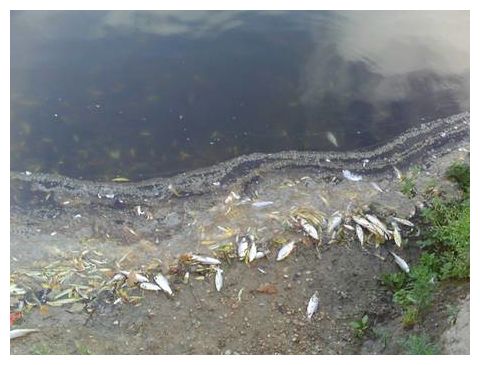 "The Environment Agency has tested the water and we're currently waiting for the results."
A spokesperson for the Environment Agency confirmed two officers had examined the site over the weekend.
Only in June volunteers were forced to fish dead ducks out of the water, after visitors fed the birds mouldy bread, killing them.