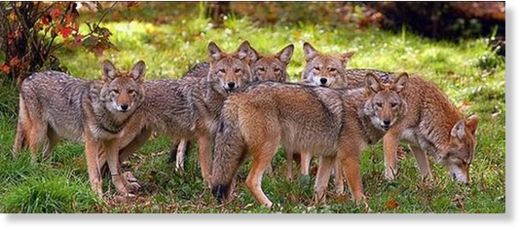 Residents in College Park have been dealing with wild coyotes terrorizing their neighborhood and killing their pets over the last few months.
Three to four dozen animals, mostly cats, have been attacked over that time and residents have been left to fend for themselves.
Some ask if it will take a person being attacked by a coyote before anything is done by officials.
"It was just horrible. I hardly even slept last night," said Marcia Kazmi, whose cat was killed by a coyote. "It would have been better for me if my cat had been run over by a car."
Kazmi was devastated by the death of her prized Blue Point Himalayan, named Max, who was found dead in a neighbor's backyard Monday afternoon.
Signs point to an attack by one of the coyotes that have been seen and photographed by people in College Park in recent months.
Kazmi and her neighbors have been tracking the attacks since June
. The focus of their research is an area bordered by west Par Street, Interstate 4, John Young Parkway and Highway 50.
Neighbors in College Park want Florida Fish and Wildlife officers to trap and relocate the coyotes.
"I'm surprised they have not helped us yet," Kazmi said. "Or maybe they won't help us. I don't know," said Kazmi.
Animal control officials for the state said they will not trap coyotes unless they appear to be threat to people. Orange County Animal Services doesn't handle wild animals, and the city of Orlando has no department to address coyotes.
Another College Park resident, Rick Carson, whose cat Smokey was killed in an attack last month, worries that his daughter and other small kids could also be attacked.
He considers the renegade coyotes a serious threat.
"Do they have to wait like the bears, until somebody gets hurt before they are actually going to do something about it?" he asked.
Residents are now considering different options in dealing with the coyote threat. One plan includes possibly hiring a professional trapper to come into College Park to track them down.