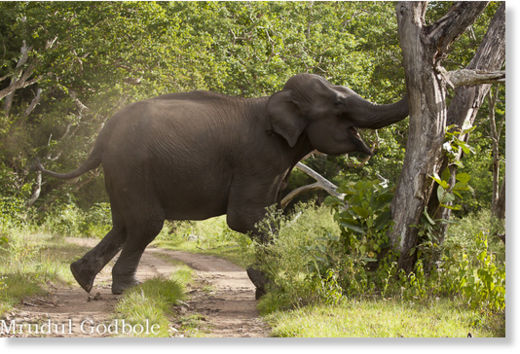 Journalist cum farmer, I. L. Siraj from Palamunai, in the Ampara District had a brush with death, when a lone elephant attacked him.
The journalist was heading to his paddy field on his motorcycle, early in the morning, when the elephant rushed out of the jungle at Palamunai and attacked him with his trunk.
He lay on the paddy field without movement as the elephant came closer to him. According to Siraj the elephant stood there for a couple of minutes and then moved slowly into the nearby jungle without causing him further harm.
It was after the elephant disappeared from the scene that the people from the surroundings approached and rushed the journalist to the hospital. Siraj suffered a fracture of his right arm.
Meanwhile, according to the paddy cultivators from the Palamunai area, the elephant involved in the attack has been roaming around the Palamunai area for the past several weeks.