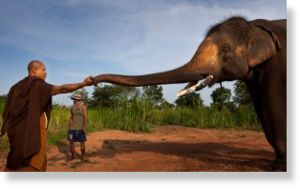 Two persons have been killed when a wild elephant rammed onto a vehicle along the A9 road in Maankulam last night.
Police said 4 persons including a female have sustained injuries.
The deceased are 70 and 74 years of age.
The injured are receiving treatment at the Kilinochchi and Maankulam Hospitals.