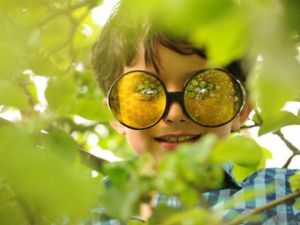 Our children are spending 20 hours a week staring at screens, writes Sandra Thompson. High time to get them outside with the mud, bugs, flowers and slime ...
With children spending an average of almost 14 hours a week in front of the television and six hours in front of their computers, any effort to get them outside and closer to nature must surely be encouraged.
Not only is immersion in nature it crucial to mental, physical and emotional development, it ensures that our children feel connected to the natural world - and increases the likelihood of future generations wanting to protect our habitats and wildlife.
Nature-deficit disorder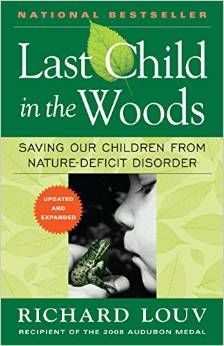 As Richard Louv says in his book
Last Child in the Woods: saving our children from nature-deficit disorder
:
"Exposure to nature can improve resistance to negative stresses ... research suggests that cognitive development and creativity are stimulated by childhood experiences in nature."
And a recent
State of Nature
report (RSPB, 2013) published by a collective of environmental charities states that less than 10% of children play in woodlands, countryside and heaths, compared with 40% of adults when they were young.
In an effort to counter nature-deficit and make children and adults aware of the importance of conserving our native invertebrates, along with the mammals, amphibians and landscapes that rely on them, I founded Bug Storeys in May 2013.
Down and dirty
Our purpose is to educate children about nature - and its conservation - through direct, hands-on interaction with wildlife. Key to this is the Bug Storey - a specially created wildlife habitat and outdoor study centre suitable for installation on primary school grounds, whether in town or country.
The construction is carried out by ecologist Bug Rangers who involve each school year of pupils in the construction of a different 'storey'. At every level, the habitat is stuffed with a wide range of 'bug-friendly' materials, like dried leaves, stones, grass, dog hair or whatever else the local environment has to offer.
As each storey is completed, the Bug Rangers lead the children on a Bug Hunt around the school grounds to find and identify the first residents of the new habitat.
In the process children learn about the habitats needed to attract different kinds of insects and 'mini-beasts'. And they come to see their local environment in a new way, as a place full of resources for wildlife.
The myriad different 'niches' within the habitat provide shelter, protection, food and breeding grounds for a plethora of bugs, mini-beasts and other British wildlife - including hibernating hedgehogs, newts, frogs and toads.
A series of pull-out drawers provide year-round access to the creatures and habitats within so that pupils can continue to study and observe changes in lifecycles and seasons.
It's all about taking kids out of the classroom, off the sofas and away from their mobile devices to get their hands dirty, their boots muddy, their faces ruddy and their imaginations fired. And it's about witnessing the transforming power and mesmerising effect that experiencing nature first hand has on children. It really is quite magical.
Progress to date
Less than a year after launch, Bug Storeys has already installed habitats, delivered bug hunts and run nature workshops at schools and community centres in Hertfordshire, Oxfordshire and Middlesex.
We are now in discussion with Bug Life and other organisations to roll out the initiative to schools and community across the country.
And to achieve that we need new people to join us on our journey - wildlife enthusiasts and qualified ecologists and who also have a passion for people, communities and working with children to draw out and encourage the young naturalist within.
After all it's not just children who need to get out in nature - we all do! Too many people are stuck in sedentary 'desk jobs' where they cannot exercise, use their creativity, or enjoy the great outdoors.
Could this be your opportunity to adopt a greener way of life?