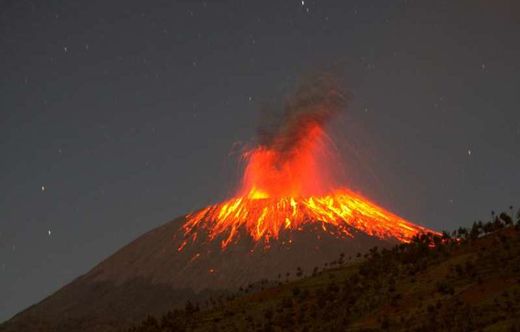 Jakarta, Indonesia: Mount Slamet volcano in Central Java province erupted again on Friday, spewing a column of ash by up to one km high, prompting more than 20,000 villagers living on the slope of the volcano to prepare for evacuation, officials said. Indonesian authorities have put the
Mount Slamet volcano on the second-highest alert level after it erupted 38 times on September 11, spewing lava some 1,500 meters (5,000 feet) into the air.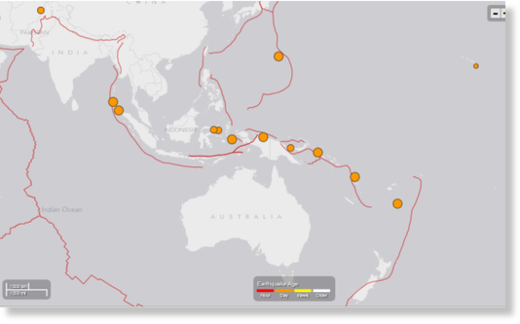 Powerful burst of hot ash and gravel erupted at 12:44 p.m. and 13:35 p.m. Jakarta time from the rumbling volcano, Sutopo Purwo Nugroho, spokesman for the national disaster management agency told Xinhua via phone.
Mount Slamet has been erupting on and off since days ago, but went to overdrive on Friday
, according to him. Authorities warned residents to remain outside a four-kilometer radius of the volcano. The volcano last erupted in 1999.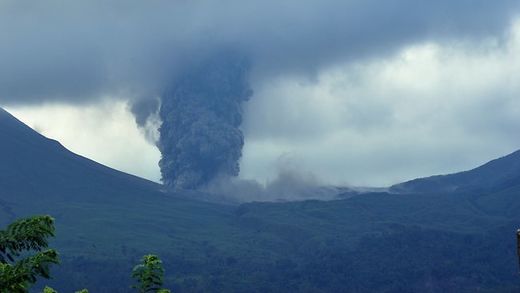 Sulawesi Island: Mount Lokon volcano on Indonesia's Sulawesi Island
erupted three times on Saturday, spewing ash 500 meters into the air
, an official said.
There were no casualties or damage from the eruptions and residents went about their activities as usual, said Sutopo Purwo Nugroho, a spokesman for the National Disaster Management Agency.
Ash from the 1,578-metre volcano affected nearby towns, including Manado, the capital of North Sulawesi province
, he said.