At 02:54 past midnight a remarkably bright fireball flew over Bosnia and Herzegovina which was recorded by cameras of BiH meteor network jointly run by Astronomical Society Orion and Federal Hydrometeorological Institute from Sarajevo.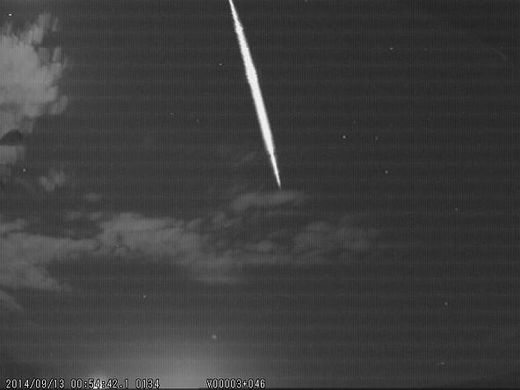 Despite the bad weather, three meteor network cameras (Sarajevo, Gradačac and Pelješac) have registered this phenomenon.
The fireball could be seen for over six seconds before it broke down into five pieces.
There is a strong possibility that parts of this celestial body fell north of Gradačac, on the border with Croatia.
Mohammed Muminović from Astronomical Society Orion
claims this was the brightest meteor out of 14,792 meteors they recorded during the past two years.
Experts from AS Orion and Federal Hydrometeorological Institute are still waiting for eyewitness reports, especially from Posavina because it would help locate the possible crash site.
Note: The article was translated from Bosnian by the SOTT Croatian translation team.