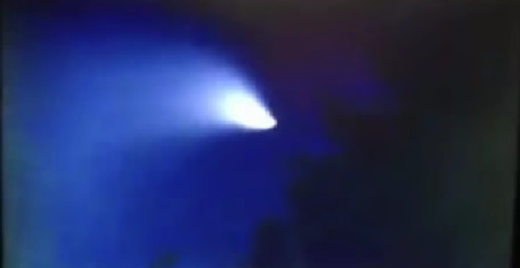 Thousands of people in Glenn County lost power Friday morning after a semi-truck crashed into a pole and knocked down power lines.
The crash happened about the same time as dozens of people report seeing a meteor streak across the sky in Northern California.
The crash happened just before 6 a.m. Friday on County Road 27 near County Road M road in Glenn County just south of Orland, east of Interstate 5.
According to a news release from the Willows CHP the driver Heath Newland, 31 of Elk Grove, was southbound on County Road M north of County Road 27 when the accident happened. He told officers he was following another vehicle driven by a coworker. Newland said he looked down to adjust the radio, then looked up and saw his coworker had slowed to make a right turn onto County Road 27.
Newland hit the brakes on the 1996 Kenworth truck, and the rear of the vehicle started to skid to the right, hitting a power pole. The vehicle tipped over onto its right side, blocking the intersection of County Road M and County Road 27.
The crash brought down power lines, sparking several spot fires.
PG&E spokesman Paul Moreno said
approximately 4,000 customers lost power
in the Willows and Elk Creek areas. All but 19 customers had power restored by 8 a.m.
We are also getting several reports of a meteor seen over the Northstate at approximately the same time as the crash. People reported seeing the meteor in Reno, Redding, Glenn County and Red Bluff.