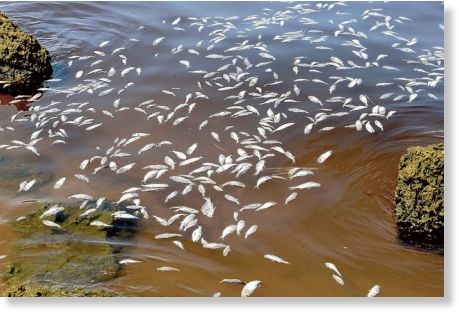 Tens of thousands of dead fish have washed ashore along the Neuse River in Craven County.
Travis Graves, the Lower Neuse Riverkeeper, tells 9 On Your Side the fish have been piling up on shore at Flanners Beach. He estimates the fish are dying near channel marker 11 and winds are pushing the fish over to the beach.
Graves has been in touch with the UNC Chapel Hill Marine Labs in Morehead City where they're monitoring oxygen levels in the water. He says just east of Flanners Beach is a salt wedge which has been shrinking because of the rain we've had in recent weeks. This has led to lower oxygen levels.
Graves said at this time there is
no indication that infection is killing the fish.
He's 90% confident the fish kill is due to lower dissolved oxygen in the water.
People should refrain from swimming at the beaches near the dead fish.