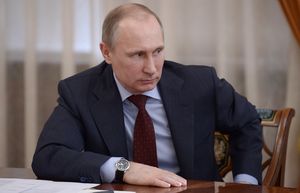 President Vladimir Putin on Wednesday signed a decree on countermeasures to Western sanctions.
The document entitled "On the Application of Certain Special Economic Measures to Ensure the Security of the Russian Federation"
prohibits or restricts, for one year, the import of certain kinds of agricultural products, raw materials and food originating in a country that has imposed economic sanctions against Russian companies and (or) individuals or has joined such sanctions.
A list of goods the import of which may be restricted in response to the Western sanctions is being prepared and will be approved by the Russian government, its spokeswoman Natalya Timakova said on Wednesday.
"The document is being prepared for signing," she told ITAR-TASS.
WTO claims against Russia over agricultural import restrictions possible, Russia's position legally sound, well considered - Ministry.
Russian President Vladimir Putin instructed the government on Tuesday to consider measures in retaliation to western sanctions against Russia.
'I have formulated this instruction today," Putin said.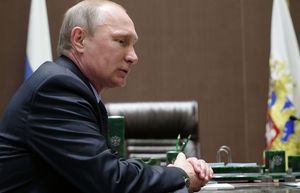 "Political instruments of pressure on the economy are unacceptable and contradict all norms and rules. In this connection, the Russian government has already proposed a number of measures in retaliation to the so-called sanctions by some countries
," Putin said.
"I believe we could quite think about it in the current conditions to secure the interests of domestic commodity producers," the head of the Russian state said.
The Russian president also said that Russia's response to western sanctions should be "accurate."
On Tuesday, August 5,
Japan
and
Switzerland
have published their black lists. Thus,
personalized sanctions against representatives of Russia, Crimea, as well as Donetsk and Luhansk self-proclaimed people's republics are currently in force in the EU, USA, Australia, Canada, Japan and Switzerland.
All in all, there are 121 people in the lists. 12 people out of them found themselves in all the lists. These are representatives of Crimea and Sevastopol, as well as of the Donetsk People's Republic. Look
through this gallery
by ITAR-TASS to find out who got into all the sanctions lists.