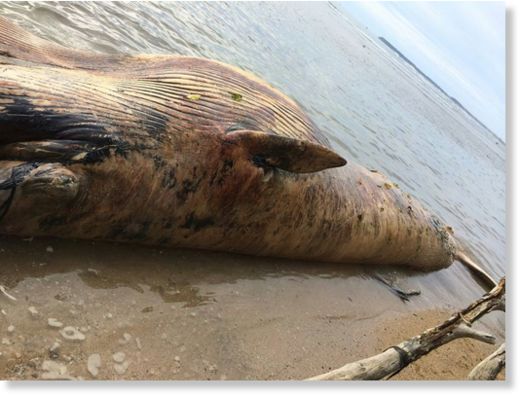 The Guam Environmental Protection Agency (Guam EPA) is asking the public to avoid the dead whale that washed ashore this weekend in Agat.
Whales, including deceased whales, have the potential to pass diseases to humans including Brucella, Morbillivirus and Herpes.
Guam EPA is working closely with the Guam Department of Agriculture and the National Oceanic and Atmospheric Administration (NOAA) National Marine Fisheries Service to deal with the situation. Officials are currently working on a plan to remove the 20-ton animal.
"We are asking residents to stay away from the dead whale for their own protection. A rotting whale carcass could possibly have diseases very dangerous to humans as well as be in an area where the surf can be hazardous," Guam EPA administrator Eric M. Palacios said. "Please use common sense and avoid the area."
Federal law protects whales, alive or desceased. This means it is a federal offense to remove or possess any part of a whale.
The 38-foot baleen whale washed onto the reef during heavy surf. It was reported by local fishermen on Saturday, Aug. 2.