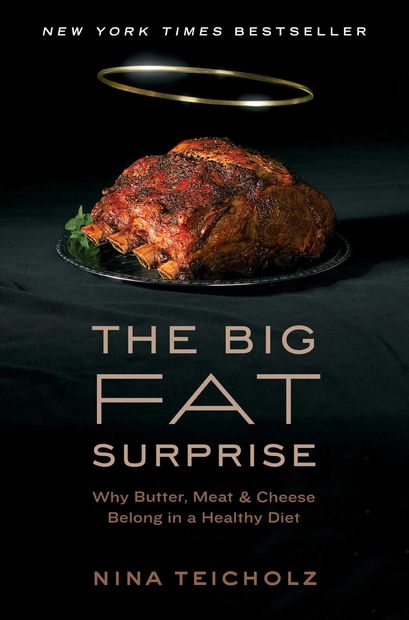 Nina Teicholz is the author of the book
The Big Fat Surprise
(Simon & Schuster 2014), which makes the argument that
modern nutrition science, over the past 60 years, has been wrong about dietary fat
. She argues that eating fat is essential to good health, and that the saturated fats, as found in meat, organs and eggs, are the whole fats in whole foods that are essential for good heath.
Teicholz has a background in food, science, and investigative reporting. She wrote on nutrition science for
Men's Health Magazine
and broke the trans-fat story in the US for
Gourmet
magazine. She studied biology at Yale and Stanford Universities and was a health analyst for Lewin/ICF, a consulting firm in Washington, D.C.
Teicholz has written on food, as a regular contributor to
Gourmet
magazine and for New York magazine and Time Out New York. She has also contributed, on a variety of topics, to the
New Yorker,
the
Economist
, the
Washington Post, The New York Times
, and
Salon,
among other publications. She was an on-air reporter for NPR for five years, including two years based in Rio de Janeiro, covering South America. She was the associate director for the Center for Globalization and Sustainable Development at Columbia University.
She lives in New York with her husband and their two sons.