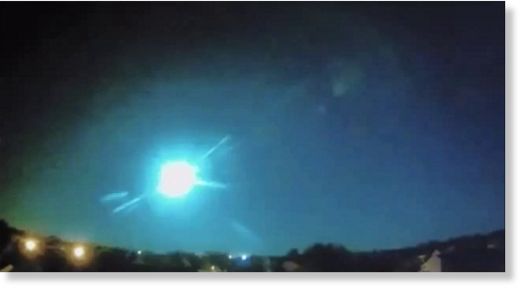 Two interesting events last night and this morning on my allsky cams on the Sandia Sentinel TX station allsky cams.
First at
07:27:18 UT
was a very bright fireball just to my north that lit up the sky. It appears to have come in at a Very steep angle.
Second was a double meteor, also to my north, at
11:08:56
UT.
I'm also including data from the Very low Light integrating cam of the fireball for trajectory reference.
Check your security cameras!
Please file your meteor sightings please
HERE
-
Please help get the word about this event so that we might recover security camera video or cell phone captures; spread the word about this website via Facebook, Twitter, YouTube, Reddit, GLP, SOTT and your favorite forums; contact your local news outlets and tell them about this
website
; thank you!