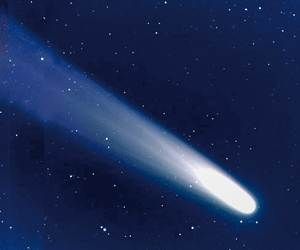 Last Saturday night, at 9 pm, a fireball turned the night sky into day across several towns in Chihuahua, Mexico. Eyewitnesses reported having seen the object burst into small pieces and disintegrate after having traveled for a few minutes, leaving a white, yellow, orange and green trail on its path.
In Parral, three explosions were first heard, and several calls were made to the authorities inquiring about their origin. At the same time, in San José de los Bailón, eyewitnesses stated that they had seen a fireball crossing the sky "as if if had been fireworks, except that it was travelling in a downward trajectory!".
At the time of the sighting, a primary school was celebrating a graduation, and the children and parents present gave accounts of the "magnificent light show" they had witnessed.
In yet another town, Providencia, a family observed the phenomenon. José Luis Aguirre said that "it was like a shooting star, but brighter, and we saw this extremely bright light blaze across the sky from one end to the other. It was amazing."