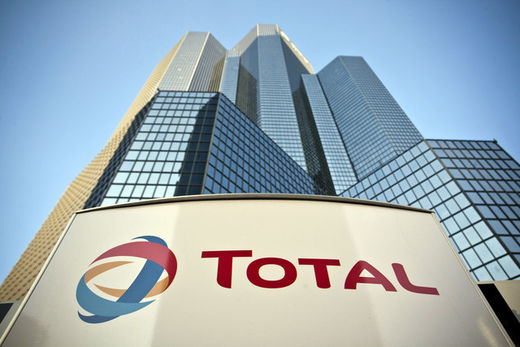 The USA is fast running out of friends to support its 'exorbitant privelege'. Having
alienated the Germans over NSA-eavesdropping
,
'boomerang'd the Russians into de-dollarization
,
tariffed and quantitatively eased China into diversification
, and
finally 'punished' France into discussing the dollar's demise
; it appears no lessor person than the
CEO of Total
(
the world's 13th biggest oil producer
and Europe's 2nd largest), believes "
There is no reason to pay for oil in dollars
." Clearly, based on Christophe de Margerie's comments, that
we have passed peak Petrodollar
.
As Re
uters reports,
Oil major Total's chief executive said on Saturday the euro should have a bigger role in international trade although it was not possible to do without the U.S. dollar.

Christophe de Margerie was responding to questions about calls by French policymakers to find ways at EU level to bolster the use of the euro in international business following a record U.S. fine for BNP.
...


"There is no reason to pay for oil in dollars,"

he said.

He said the fact that oil prices are quoted in dollars per barrel did not mean that payments actually had to be made in that currency.
So even a major beneficiary of the status quo appears to see the end in sight for the Petrodollar.
As
we showed only yesterday
...(and have ever since 2010)...
nothing lasts forever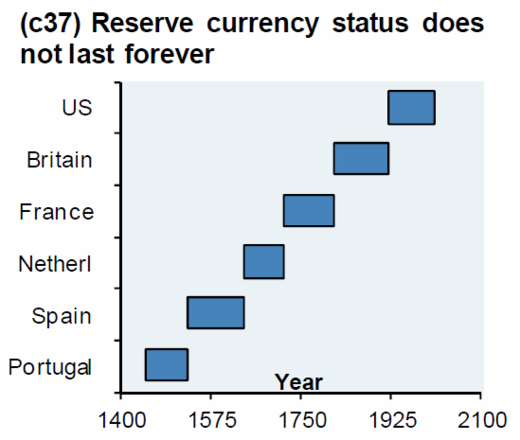 Meanwhile, somewhere Putin is still laughing.
As
Brandon Smith concluded previously
with regard the 'anything but random' nature of th emore frequent discussion of the dollar as reserve currency:
The dollar is no more invincible than any other fiat currency in history. In some ways, it is actually far weaker than any that came before. The dollar is entirely reliant on its own world reserve status in order to hold its value on the global market. As is evident, countries like China are already dumping the greenback in trade with particular nations. It is utterly foolish to assume this trend is somehow "random" rather than deliberate. Foreign countries would not be initiating the process of a dollar dump today if they did not mean to follow through with it tomorrow. All that is left is for a cover crisis to be conjured. Existing tensions in the Mideast signal a pervasive crisis, most likely an energy crisis, in the near term.
It appears that making friends and influencing people is the opposite of what America is achieving...
at a time when it needs them the most.