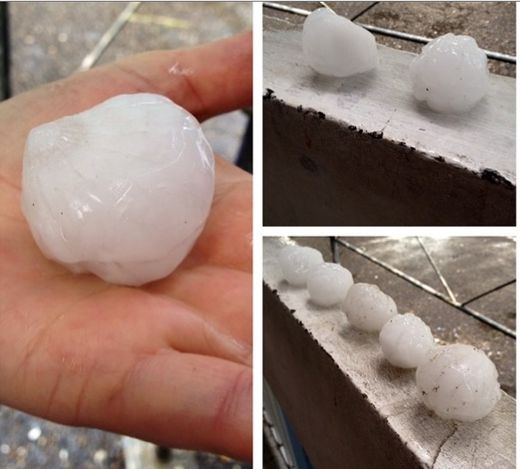 It's not just the U.S. that has suffered a
damaging onslaught
of massive, wind-driven hails lately. On Sunday and Monday, powerful thunderstorms erupted across France and Belgium, dropping baseball to tennis-ball-sized hail near Brussels as well as the French countryside. Hail also fell in Paris overnight Sunday. These hailstones formed inside massive supercell thunderstorms, which are long-lived storms that feature rotating updrafts, which allows them to produce large hail, damaging winds, and in some cases, tornadoes.
While thunderstorms are typical in France during the summer, this storm outbreak has produced unusually large hail for the region, and it has hit Paris particularly hard.
As of Monday evening in France, Meteo France had posted an "
Orange Alert
" across west-central and northern parts of the country, with the threat of severe weather stretching northeastward into Belgium and the Netherlands. Meteo France is urging people to take "special vigilance" as the country faces yet another stormy night.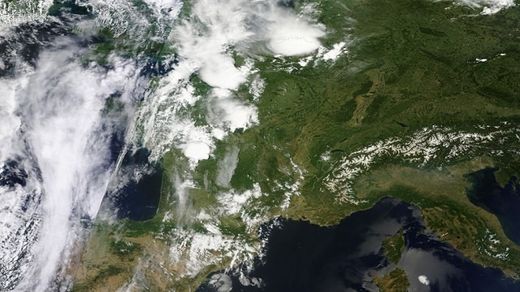 The storm outbreak began on June 7, when a pre-World Cup soccer match between Belgium and Tunisia was halted in the first half due to accumulating golf ball-sized hail. Numerous hail and lightning images and videos were shared via social media during the past few days.
The severe thunderstorms have been forming along the edge of an area of high pressure that has brought an early season heat wave to much of western Europe, with high temperatures in the low-to-mid-90s Fahrenheit in Germany, for example.