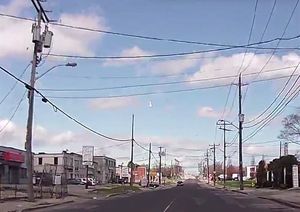 People across Western New York and Ontario Canada reported seeing an extremely bright daylight fireball.
Several people caught images of the bright object appearing to explode on dashboard cameras in their cars.
It happened Sunday at about 4:16 p.m. and people said the object had a brightness rivaling the sun.
The
American Meteor Society
is investigating the incident.
People also reported hearing a loud boom. No impact zone has been located so its unclear if any part of the object made it all the way down to the Earth's surface.
This incident came a day before the
Eta Aquarid meteor shower
. NASA says the annual springtime event happens as the earth passes through the debris trail from Halley's Comet. It takes place May 5 and 6th.