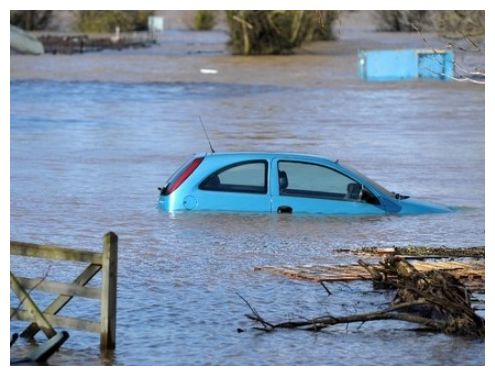 A former NASA scientist has described global warming as "nonsense", dismissing the theory of man-made climate change as "an unsubstantiated hypothesis" and saying that it is "absolutely stupid" to blame the recent UK floods on human activity.
Professor Les Woodcock, who has had a long and distinguished academic career, also said there is "no reproducible evidence" that carbon dioxide levels have increased over the past century, and blamed the green movement for inflicting economic damage on ordinary people.
Professor Woodcock is Emeritus Professor of Chemical Thermodynamics at the University of Manchester and has authored over 70 academic papers for a wide range of scientific journals. He received his PhD from the University of London, and is a Fellow of the Royal Society of Chemistry, a recipient of a Max Planck Society Visiting Fellowship, and a founding editor the journal
Molecular Simulation
. (h/t
Climate Depot
)
Professor Woodcock told the
Yorkshire Evening Post
:
"The term 'climate change' is meaningless. The Earth's climate has been changing since time immemorial, that is since the Earth was formed 1,000 million years ago. The theory of 'man-made climate change' is an unsubstantiated hypothesis [about] our climate [which says it] has been adversely affected by the burning of fossil fuels in the last 100 years, causing the average temperature on the earth's surface to increase very slightly but with disastrous environmental consequences.

"The theory is that the CO2 emitted by burning fossil fuel is the 'greenhouse gas' causes 'global warming' - in fact, water is a much more powerful greenhouse gas and there is 20 time more of it in our atmosphere (around one per cent of the atmosphere) whereas CO2 is only 0.04 per cent.

"There is no reproducible scientific evidence CO2 has significantly increased in the last 100 years."
He also said:
"Even the term 'global warming' does not mean anything unless you give it a time scale. The temperature of the earth has been going up and down for millions of years, if there are extremes, it's nothing to do with carbon dioxide in the atmosphere, it's not permanent and it's not caused by us. Global warming is nonsense."
Professor Woodcock dismissed evidence for global warming, such as the floods that deluged large parts of Britain this winter, as "anecdotal" and therefore meaningless in science.
"Events can happen with frequencies on all time scales in the physics of a chaotic system such as the weather. Any point on lowland can flood up to a certain level on all time scales from one month to millions of years and it's completely unpredictable beyond around five days."
Also, the only reason we regularly hear that we have had the most extreme weather "since records began" is that records only began about 100 years ago.
"The reason records seem to be being frequently broken is simply because we only started keeping them about 100 years ago. There will always be some record broken somewhere when we have another natural fluctuation in weather.

"It's absolutely stupid to blame floods on climate change, as I read the Prime Minister did recently. I don't blame the politicians in this case, however, I blame his so-called scientific advisors."
When asked how can say this when most of the world's scientists, political leaders and people in general are committed to the theory of global warming, Prof Woodcock answered bluntly:
"This is not the way science works. If you tell me that you have a theory there is a teapot in orbit between the earth and the moon, it's not up to me to prove it does not exist, it's up to you to provide the reproducible scientific evidence for your theory.

"Such evidence for the man-made climate change theory has not been forthcoming."
This lack of evidence has not stopped a whole green industry building up, however. At the behest of that industry, governments have been passing ever more regulations that make life more difficult and expensive.
"...the damage to our economy the climate change lobby is now costing us is infinitely more destructive to the livelihoods of our grand-children. Indeed, we grand-parents are finding it increasingly expensive just to keep warm as a consequence of the idiotic decisions our politicians have taken in recent years about the green production of electricity."
Professor Woodcock is the latest scientist to come out against the theory of man-made global warming. James Lovelock, once described as a "green guru",
earlier this month
said that climate scientists "just guess", and that no one really knows what's happening.
Judith Curry, chair of the School of Earth and Atmospheric Sciences at the Georgia Institute of Technology, also said that she was "
duped into supporting the IPCC
" and added "If the IPCC is dogma, then count me in as a heretic."