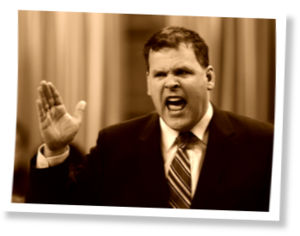 Nine Russian soldiers who were participating in military exercises in Canada have been expelled from the country, as Ottawa continues to denounce Russia's military intervention in Crimea, CTV News has learned.
A government source confirmed that the soldiers were informed Thursday afternoon that they had 24 hours to leave Canada.
Six of the soldiers were in Saint-Jean, Que., where they were leaning English and French. Another two soldiers were participating in a training program at CFB Gagetown, and the ninth soldier was teaching Canadian soldiers Russian in Gatineau, Que.
The move comes days after Prime Minister Stephen Harper announced that all planned bilateral activities between the Canadian Armed Forces and the military of the Russian Federation are suspended, including exercises such as NORAD's Exercise Vigilant Eagle.
On Thursday, Harper said the government would not recognize the results of a referendum in Crimea on whether to join Russia because the region is "currently under illegal military occupation."

Comment: Wait, what if all of the people of Crimea really want it? We are just saying, you can't simply dismiss the referendum without seeing the results and finding out if it is the will of the people there. Doesn't sound very democratic.


Lawmakers in Crimea voted unanimously Thursday to leave Ukraine and join Russia. They have scheduled a referendum for March 16 so voters can weigh in on the decision.
The vote was denounced by the international community. In his statement, Harper once again criticized Russia's incursion into the Crimean peninsula as "an act of aggression, a clear violation of Ukraine's sovereignty, and of international law.
"Canada will not recognize a referendum held in a region currently under illegal military occupation. We will continue to view the situation in Ukraine with the gravest concern and will continue to cooperate closely with our G-7 partners and like-minded allies," the prime minister said in a statement.
Later, after question period, Foreign Affairs Minister John Baird said "you can't have a valid referendum in 10 days."
"It's unacceptable and it's wrong and we won't recognize it," he told reporters in the foyer of the House of Commons.
Comment:
We would point this out: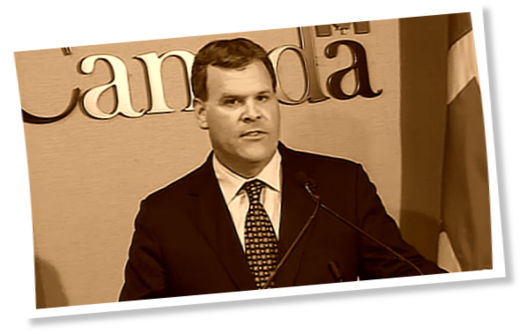 What is the emotion on that mug. Contempt. Anger. This man is dangerous. He has no respect for the people he's speaking to. In fact, he hates them.
The international community has been grappling with how to respond to Russia's decision last weekend to move troops into Crimea in what Russian President Vladimir Putin described as a strategic move to protect both military interests and Russian-speakers in the region. World leaders and diplomats decried his rationale and weighed options for a response.
On Wednesday, Harper announced that Canada will send two representatives to join an international military observer mission to Crimea, as well as freeze assets of members of former president Viktor Yanukovych's regime.
He also said Canada is suspending its participation in a joint commission to promote economic co-operation between the two countries, and is considering what financial aid it can offer to Ukraine.
On Thursday, Ukraine's interim prime minister called the vote by Crimea's lawmakers illegitimate, and a European Union official suggested that the West would not recognize the referendum's result.
"This is our response to the disorder and lawlessness in Kyiv," said Sergei Shuvainikov, a member of the Crimean legislature. "We will decide our future ourselves."
Crimean voters will be given the option of voting "yes" or "no" to joining Russia, or of choosing a third option to remain part of Ukraine but with "enhanced powers."
Russia says if Crimean voters elect to join Russia, legislation would be introduced to speed up the process.
Baird said Canada will continue to work with "friends and like-minded allies" to get Russia to reverse course.
When asked about concerns of right-wing elements in the interim Ukrainian government, Baird said Canada is encouraging the new government "to be fully representative of the diversity of the whole country."
"I raised Canada's concern about anti-Semitism, and said that all political leaders, whether they be in government or in opposition, should try to build a pluralistic Ukraine."

Comment: But you've still installed a predominantly neo-Nazi group of politicians and ousted the legitimately elected leaders of the country?


With a report by CTV's Ottawa deputy bureau chief Laurie Graham and files from The Associated Press