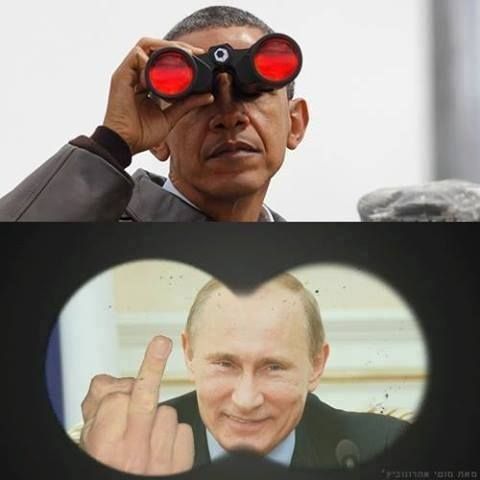 As the crisis in Ukraine escalates, with Russian troops moving into the Crimean peninsula on Saturday, U.S. lawmakers are pushing for decisive action against Russian President Vladimir Putin to end the violence in the region and respect Ukraine's independence.
Appearing on CNN's "State of the Union" on Sunday, Sens. Dick Durbin, the second-ranking Democrat, and Lindsey Graham, a Republican from South Carolina, made the case for congressional sanctions and a suspension of Russian membership in the G8 and G20.
Obama's warning
Graham, who sits on the Senate Armed Services Committee, said there needs to be more than threats coming from the White House, and called President Barack Obama "weak and indecisive" on matters of foreign policy.

Comment: Wow, and he doesn't have a vested interest at all. Christ Almighty, he's on the Armed Services Comittee, of course he wants more than threats. Three words: Military Industrial Complex ... Kickbacks.

Wait, that's four words.


"No. 1, stop going on television and trying to threaten thugs and dictators - it is not your strong suit. Every time the President goes on national television and threatens Putin or someone like Putin, everybody's eyes roll, including mine," Graham said.

Comment: Wow. Sick burn. Not that we disagree with him. But our eyes roll when any politician says anything at all. The only time a politician tells the truth is when he's ordering at the drive thru.


"How about this: Suspend Russian membership in the G8 and the G20, at least for a year, starting right now. And for every day they stay in the Crimea, add to the suspension. Do something," he added.

Comment: Brer Fox leapt out of the bushes and strolled over to Brer Rabbit. "Well, well, what have we here?" he asked, grinning an evil grin.

Brer Rabbit gulped. He was stuck fast. He did some fast thinking while Brer Fox rolled about on the road, laughing himself sick over Brer Rabbit's dilemma.

"I've got you this time, Brer Rabbit," said Brer Fox, jumping up and shaking off the dust. "You've sassed me for the very last time. Now I wonder what I should do with you?"

Brer Rabbit's eyes got very large. "Oh please, Brer Fox, whatever you do, please don't throw me into the briar patch."


Durbin: U.S. needs to 'draw a line'
International pressure on Russia mounted as leaders from the EU and the UK joined an international outcry over the escalation of violence in the region. On the domestic front, Durbin and Graham said that there are actions Congress can take to show Putin his use of military force is unacceptable.
"We've got to make it clear to Putin that if there are Russian-speaking people on the soil of another nation, that doesn't give him license to invade, to protect them when there is no obvious threat against them," Durbin said. "What Congress has to do, what the Senate has to do quickly is a resolution condemning what Putin has done."
The Illinois Democrat said that Russia's "charm offensive," dumping billions of dollars into the 2014 Winter Olympics held in Sochi, has done little to redefine the nation's image among Western nations.

Comment: Oh dear God. Really, Sochi is a consideration here? Why does this smack of Keeping Up With the Joneses?


"That Sochi charm offensive died on the streets of Sevastopol (Ukraine) when he moved in thousands of troops days after the closing ceremony. He is trying to have it both ways," Durbin said. "We've got to make him feel like there is a price to pay for this kind of conduct."
Graham said the U.S. needs to make clear to countries surrounding Russia its resolve to take action against Putin and accelerate the admission of neighboring countries, like Georgia and Moldova, into NATO.
"I would like to create a democratic noose around Putin's Russia," Graham said.

Comment: Wow. Seriously? A democratic noose!? When did democracy become militarized, when did it become a weapon? Oh, that's right. No sane person can miss the explicit psychopathy in this statement. They can only think in a clauswitzian manner. Everything becomes a method of violently submitting others to your will.


Graham: 'Iranians are watching'
How the U.S. handles the situation developing in Russia is key to the Obama administration's credibility in other international crises like the ongoing negotiations over Iran's nuclear program, he said.
"The Iranians are watching. If we do not decisively push back and make them weaker and all of our friends in the region stronger, the Iranians are going to misunderstand, yet again, (that) we mean it regarding their nuclear program," Graham said.

Comment: This is straight out of Machiavelli's The Prince. It was the mainstay political strategy of Rome, RE: Phillip of Macedon, Antiochus, etc. It's pretty obvious what their grand move here was. They wanted to 1) "liberate" Ukraine from Russia and 2) make her beholden to the IMF, and 3) fence them in Europe.


Iran is in the process of rolling back parts of its nuclear program in exchange for relief from sanctions as a part of a temporary agreement to curb the country's nuclear ambitions appears. Talks between international leaders continue to forge a long-term agreement.
"So much is at stake," Graham added. "Putin is on the wrong side of history. He is on the wrong side of the law. Make him pay a price. The Ukrainian people are dying for their freedom - I hope we will stand with them."