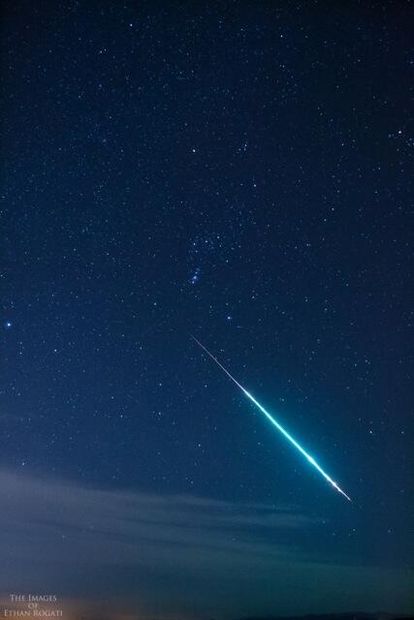 Look, up in the sky! A bird? A plane? Superman? No, just a bright white fireball captured on video in a Madison police officer's squad car.

Comment: "Just" a bright white fireball?! Wow, talk about normalizing something that until last year was being described as "so rare it almost never happens"!


On a cold Wednesday night on the city's West Side, a veteran police officer saw something not normally seen when on patrol, Madison police said in a news release.
"The officer was parked near the Hy-Vee store at Westgate Mall when just before midnight, a large, bright white fireball pierced the cold night sky," said police spokesman Joel DeSpain.
"The object was moving extremely fast and would have without question struck the ground," the officer said in his report.

Comment: This gives you an idea how unusual this phenomenon is: it's not generally known that most fireballs do not in fact impact the ground.


A fellow officer driving on Old Sauk Road also saw the same "long fire trail," the release said.
The first officer was able to catch the fireball on video.
Fearing the worst, such as the fireball possibly being an airplane, he drove to where he thought the object might have crashed, near a local television tower.
"
He could find nothing out of the ordinary
, and he also checked with the FAA," DeSpain said. "No large planes were in the area."
After taking a few moments to figure things out, the officer decided whatever fell from the sky could have been a long distance away.
"
I didn't see any impact flash or hear an impact
," the officer said.
"His conclusion was it most likely was a meteor or maybe some space junk that momentarily heated up an otherwise cold night on routine patrol," DeSpain said.