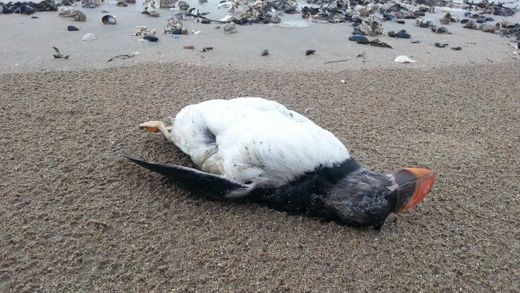 Numerous birds storm victims: the slaughter continues on the beaches of Charente-Maritime
For the third consecutive weekend, the LPO Charente-Maritime asks its volunteers to identify bird flood victims, some may still be saved if they are caught early.
Since the early storms in January, 15,000 dead birds or more were found all along the coast of the Atlantic. They number in the thousands in Charente-Maritime for over a fortnight. They were mostly guillemots and puffins, birds of the high seas who found no food in the sea due to bad weather .
At Charente-Maritime, those who are found alive on the beach are supported, warmed and fed, the Centre for the Protection Departmental Dolus-D'Oléron the only department. Since January 29, 275 birds are often very weak were housed, only a third survived.