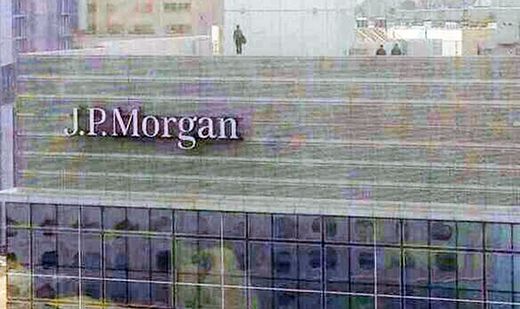 A man on Tuesday jumped to his death from the top of Chater House in Central, where Wall Street bank JP Morgan has its Asia headquarters, witnesses told the
South China Morning Post
.
The man, said to be in his early 30s, went to the roof of Chater House, a landmark 30-floor building in the heart of Hong Kong's central business district - also near the city's stock exchange - and jumped.
Medics rush to the scene of the accident in Central. The incident happened between 2pm to 3pm, a witness said.
Several policemen were seen on the roof but apparently failed to convince the man not to jump, one of the witnesses said.
According to several JP Morgan employees, the man was a forex trader with the company.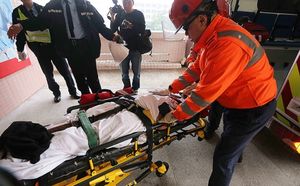 However, a JP Morgan spokeswoman said the bank was aware of the incident but it could not confirm at this stage whether the deceased was an employee.
The bank is working with other parties including the police and the property manager of Chater House to follow up on the case, she added.
Apple Daily
reported that he was 33 years old and was surnamed Lee.
JP Morgan takes up 10 floors, from the 20th to 29th, of Chater House, one of the financial district's landmark high-rises. It is the main regional head office location for the bank, which also houses its staff in Hong Kong in several other buildings across the city.
The news shocked the financial community on Tuesday as many were informed of the tragedy via their social network and real-time communications apps such as WeChat and Whatsapp, although the man's identity remains unclear.