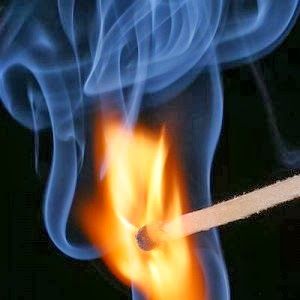 If you have been waiting for the "global economic crisis" to begin, just open up your eyes and look around. I know that most Americans tend to ignore what happens in the rest of the world because they consider it to be "irrelevant" to their daily lives, but the truth is that the massive economic problems that are currently sweeping across Europe, Asia and South America are going to be affecting all of us here in the U.S. very soon.
Sadly, most of the big news organizations in this country seem to be more concerned about
the fate of Justin Bieber's wax statue in Times Square
than about the horrible financial nightmare that is gripping emerging markets all over the planet. After a brief period of relative calm, we are beginning to see signs of global financial instability that are unlike anything that we have witnessed since the financial crisis of 2008. As you will see below, the problems are not just isolated to a few countries. This is truly a global phenomenon.
Over the past few years, the Federal Reserve and other global central banks have inflated an unprecedented financial bubble with their reckless money printing. Much of this "hot money" poured into emerging markets all over the world. But now that the Federal Reserve has begun "tapering" quantitative easing, investors are taking this as a sign that the party is ending. Money is being pulled out of emerging markets all over the globe at a staggering pace and this is creating a tremendous amount of financial instability. In addition, the economic problems that have been steadily growing over the past few years in established economies throughout Europe and Asia just continue to escalate.
The following are 20 signs that the global economic crisis is starting to catch fire...
Yes, things don't look good right now, but it is important to keep in mind that this is just the beginning.
This is just the leading edge of the next great financial storm.
The next two years (2014 and 2015) are going to represent a major "turning point" for the global economy. By the end of 2015, things are going to look far different than they do today.
None of the problems that caused the last financial crisis have been fixed. Global debt levels have grown by
30 percent
since the last financial crisis, and the too big to fail banks in the United States are
37 percent
larger than they were back then and their behavior has become
even more reckless
than before.
As a result, we are going to get to go through another "2008-style crisis", but I believe that this next wave is going to be even worse than the previous one.
So hold on tight and get ready. We are going to be in for quite a bumpy ride.