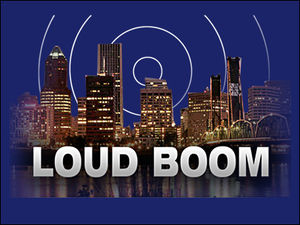 Dozens of people from Lincoln County to Tillamook County reported hearing a loud boom and feeling the ground shake earlier today. Beaver resident Josh Sisco said he felt it.
"Twice and I assumed it was a sonic boom," Sisco posted on thenewsguard.com Facebook page.
Lincoln City Police said they took only two calls, one from Neskowin and the other from a person at 14th Street in Lincoln City, both reporting a boom and ground shaking. Several people have posted comments on The
News Guard
'
s
sister publication in Tillamook,
The Headlight Herald
:
"It shook the house,"
wrote Heather Hurliman.
"Yes, I live in Netarts, and and went running out to see what it was only to find nothing," wrote Ken Hawes.
"I felt the house shake as well. It was more of a rumble."
"We heard it here in Rockaway," wrote Racheal Young. "It was loud and
shook the house
."
Juliana Anderson wrote that she felt two booms in Cloverdale. Others, like Rachel Boyer, thought it might have been a sonic boom from an aircraft. Military training flight exercises frequently occur along the Oregon Coast.
"Wow, that must have been a seriously large jet," wrote Boyer.
No earthquakes have been recorded in the area by USGS.
Virginia Demaris, Lincoln County Emergency Services coordinator, said nothing concerning a boom or ground shaking had been reported to her.
We also checked with state officials for an explanation.
"We usually rely on the local emergency managers for any details," said Mark Tennyson, at Oregon Emergency Management in Salem. "We have not heard of any boom or shaking. Nothing has been reported to the state."