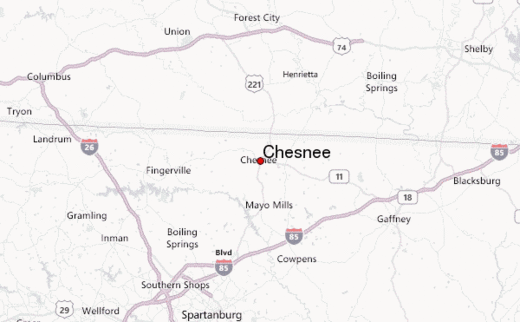 Deputies are investigating reports of an explosion that rocked residents Friday night.
Dispatchers told FOX Carolina that the calls started coming into their call center around 10 p.m.
People in Chesnee, Gaffney, Pacolet, SC and Grover, NC all reported to FOX Carolina that they felt and heard an explosion.
Lt. Tony Ivey with the Spartanburg County Sheriff's Office said a firefighter in Chesnee noticed a small area next to the roadway that appeared to be the site of an explosion.
An investigator from the Hazardous Devices Unit responded to Henderson Road near Turkey Farm Road to investigate.
Robbie Buhl lives three miles from Henderson Road and
felt his house shake and heard a loud boom
Friday night. He said it's happened many times before and wants someone to figure out what's going on.
There were no reports of injuries.
Ivey said the investigation is ongoing.
Anyone with information is asked to call Crime Stoppers at 1-888-CRIME-SC.