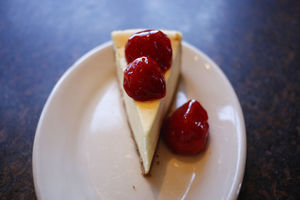 High sugar consumption may double the chance of dying from heart disease, according to a study that adds to evidence that high levels of the sweetener in processed foods and drink is bad for a person's health.
People whose sugar intake is about a quarter or more of their total daily calories had twice the risk of dying from heart disease than those who whose intake was 7 percent, according to the research today in
JAMA Internal Medicine
. For those whose intake of added sugar was about 19 percent, their risk of dying from heart disease was about 38 percent higher.
Today's study is the first to link on a national level the amount of sugar American adults eat to their risk of dying from heart disease after taking into account weight, age, health, exercise and diet, said lead study author Quanhe Yang, an epidemiologist at the U.S. Centers for Disease Control and Prevention. Research has already linked sugar consumption to diabetes, weight gain and obesity.
"Too much sugar can make you fat; it can also make you sick, sick from diseases like cardiovascular disease, which is the No. 1 killer in America," said
Laura Schmidt
, a school of medicine professor at the University of California at San Francisco, in a telephone interview. "Small amounts of sugar are fine. It's consuming massive amounts of sugar that's a growing problem in America."
The study also found that regular consumption of sugar-sweetened beverages, seven servings or more each week, was linked to an increased risk of dying from heart disease.
600,000 deaths
Heart disease
, which can cause heart attack, chest pain and heart failure, is the leading cause of death worldwide for both men and women and kills more than 600,000 Americans each year, according to the Atlanta-based CDC.
There is no specific national guideline for sugar consumption. The
Institute of Medicine
recommends sugar be less than 25 percent of total calories, the World Health Organization recommends less than 10 percent, while the
American Heart Association suggests
limiting sugar to less than 150 calories a day for men and less than 100 calories a day for women, the authors wrote.
'The majority of us are consuming more added sugar than the recommendations,'' Yang said in a telephone interview.
About 37 percent of added sugar in U.S. diets comes from sugar-sweetened beverages, while the rest comes from grain-based desserts, fruit drinks, dairy desserts and candy, the authors said. Sugar from fresh fruits and vegetables isn't considered added sugar.
Better food labels would help people identify their sugar intake, said Schmidt, who wrote an editorial accompanying the study.
Sugar effects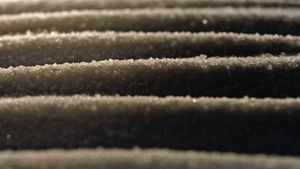 Scientists don't have a clear understanding why sugar may raise the risk of dying from heart disease, Yang said. Sugar may increase blood pressure and weight gain, both risk factors for heart disease, or it may raise bad cholesterol and triglycerides and lower good cholesterol. Sugar may also increase insulin resistance, a factor in diabetes, or increase fat accumulation in the liver, he said.
Researchers in the study looked at data from several
National Health and Nutrition Examination Surveys
, which provides nationally representative information on U.S. adults.
They found that U.S. adults consumed about 14.9 percent of daily calories from added sugar in 2005-2010, down from 16.8 percent in 1999-2004. For most U.S. adults, added sugar made up 10 percent or more of their daily calories during 2005-2010 and for 10 percent of people, sugar made up 25 percent or more of their daily calories.
Today's findings support recommendations to limit intake of sugar-added foods and drinks, Yang said.
"We are in the midst of a paradigm shift in research on the health effects of sugar, one fueled by extremely high rates of added sugar overconsumption in the American public," Schmidt said in an editorial accompanying the study.