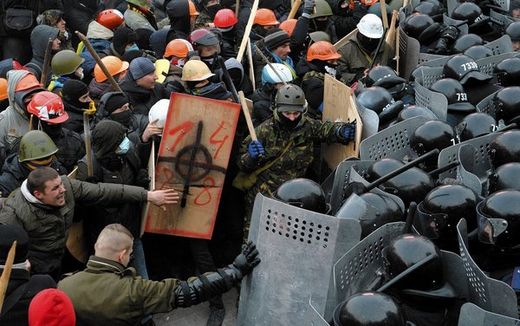 Naomi Klien's book
The Shock Doctrine
explains the origins and objectives of 'disaster capitalism'. This documentary, directed by Jonas Cuarón, is an investigation of disaster capitalism, based on Naomi Klein's proposition that 'neo-liberal capitalism' feeds on natural disasters, war and terror to establish its dominance.
'Neo-liberalist capitalism', of course, is merely the ideological veneer masking pure naked greed - psychopathology writ large.
Based on breakthrough historical research and four years of on-the-ground reporting in disaster zones,
The Shock Doctrine
vividly shows how disaster capitalism -- the rapid-fire corporate re-engineering of societies still reeling from shock -- did not begin with September 11, 2001.
The film traces its origins back fifty years, to the University of Chicago under Milton Friedman, which produced many of the leading neo-conservative and neo-liberal 'thinkers' whose influence is still profound in Washington today.
New, surprising connections are drawn between economic policy, shock and awe warfare and covert CIA-funded experiments in electroshock and sensory deprivation in the 1950s, research that helped write the torture manuals used today in Guantanamo Bay.
The Shock Doctrine
follows the application of these ideas through contemporary history, showing in riveting detail how well-known events of the recent past have been deliberate, active theatres for the shock doctrine. Among them are Pinochet's coup in Chile in 1973, the Falklands War in 1982, the Tiananmen Square Massacre in 1989, the collapse of the Soviet Union in 1991, the Asian Financial crisis in 1997 and Hurricane Mitch in 1998.