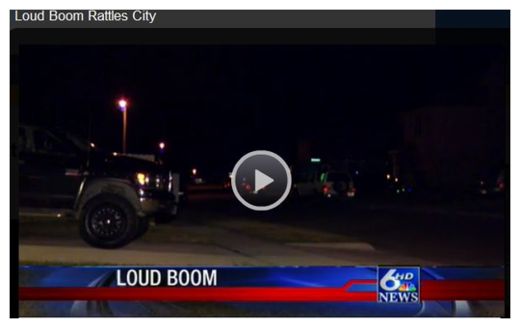 Corpus Christi - A loud boom Sunday evening sent many people out of their homes and sent emergency crews scouring the city for answers.
The city's 911 system was flooded with calls around 630PM from people all over town, who either heard the boom, or had their homes shake from the sound wave. Reports of the boom stretch from the Rodd Field and Yorktown area to downtown and many places in between.
But after an extensive search of the area, no evidence of an explosion or fire was ever found.
No one knows for sure where the boom came from or what caused it. It's quite possible that the sound might have been a sonic boom from a passing aircraft. An investigation is underway.