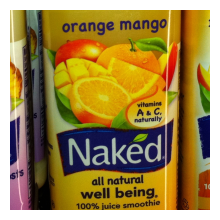 Food manufacturers who use genetically modified (GMO) ingredients want permission from the federal government to stamp their products with the word "natural."
The
Grocery Manufacturers Association
has asked the
Food and Drug Administration
(FDA) to approve their plan, which would mean any food containing GMO corn, sugar and other such ingredients could be sold as "natural."
One advocacy organization, the
Environmental Working Group
(EWG), blasted the food companies' proposal.
Scott Faber, vice president of the EWG, called the association's request "audacious."
"It's like they're trying to get the government to say night is day and black is white," Faber told
The New York Times
.
The request comes as food manufacturers are increasingly under attack from opponents of GM ingredients. At least 65 lawsuits are pending in various courts aimed at forcing companies to stop using the word "natural" to describe products with GM elements.
PepsiCo settled one such lawsuit in August over its use of the phrases "All Natural," "All Natural Fruit" and "Non-GMO" on bottles of Naked Juices. The company said it would remove "All Natural" from the drinks' packaging and pay consumers $9 million.
However, PepsiCo will still use "non-GMO" on the juices, even though they are not certified as such.