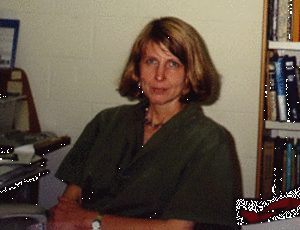 The Germantown apartment building where a retired Villanova University professor was found stabbed to death Monday night was not easily accessible to outsiders, one of the building's owners said Wednesday, suggesting that the woman might have known her killer.
Carol W. Ambruster, 69, a retired professor of astronomy, was found by her roommate in the kitchen of her apartment in the 5500 block of Wayne Avenue with a knife in her neck about 9 p.m., police said. She also had been stabbed in the chest.
Chief Inspector Scott Small said the scene indicated that there had been a violent struggle. Blood was spattered in several rooms of the four-bedroom, second-floor apartment, he said.
Ambruster's roommate, whom police did not identify, told investigators he found her dead when he returned home from running errands, said Capt. James Clark, commanding officer of the Homicide Unit.
The roommate - who was not romantically involved with Ambruster, Clark said, but was a friend who worked for the Philadelphia School District - said he had come home to the apartment building earlier in the night to retrieve his car, but did not go inside.
He told detectives that when he came back home, he found the apartment door unlocked, the lights off, and Ambruster dead in the kitchen. He told police he then ran to a neighbor, who called 911.
Nothing appeared to be stolen from the apartment, Clark said.
Detectives, who remained on the scene Wednesday looking for surveillance tape and interviewing neighbors, have not determined a motive for the killing, Clark said.
"We don't know yet if it was personal, a random attack, or a robbery," he said.
Ambruster, a tenured professor in the department of astronomy and astrophysics at Villanova, retired in 2011, a university spokesman said. Her former colleagues said she was the author of about 80 published papers on astronomy.
As news of her death spread, the department was flooded with e-mails from her former students, praising her as a teacher and lamenting her death.
"The university is extremely saddened to learn of this and our thoughts and prayers go out to her family and friends," said Jonathan Gust, the spokesman.
According to the university's website, Ambruster attended Northeastern University, where she majored in physics, and received her doctorate in astronomy from the University of Pennsylvania in 1984. Her research interests included stars and the history of astronomy.
A fellow professor at Villanova said Ambruster had recently converted to Judaism and had moved to Germantown to be closer to her synagogue. David Carroll, Ambruster's tenant for a few years in her Haverford house, said that Ambruster's current roommate attended the same synagogue as Ambruster and that they had been friends for many years.
Ambruster had three cats and often took in rescue cats. She loved to spend time in the Southwest and studied rock formations in New Mexico that were said to be connected to astronomy, in the manner of Stonehenge, colleagues said.
Ambruster collected turquoise jewelry, old glass bottles, and American Indian art. She grew up in New York City and left Villanova in part for unspecified health reasons, colleagues said.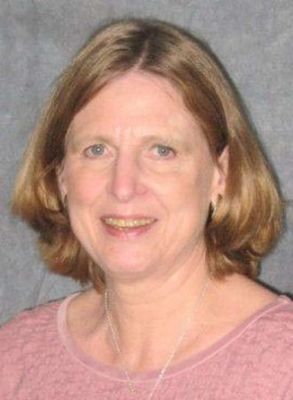 Before moving to Germantown last year, Ambruster lived for many years in Haverford. According to her former neighbors, Ambruster moved to a three-story house on East Park Road in 1995.
She kept to herself, but was friendly and kind, they said. When a relative of one of Ambruster's neighbors lost her husband last year, Ambruster "wrote me a beautiful card. . . . I just still can't believe it," said Bernadette Johnston.
Ambruster worked often in her garden and refused to use chemical weed killers, preferring to spend the time to pull the weeds herself, neighbors said.
Ambruster collected stamps and had a large library of books. They said she was cautious about her surroundings, so they doubted she would have allowed a stranger into her building.
Maggie Lough, who lives next door to Ambruster's old house in Haverford and watched her cats when Ambruster was away, called her former neighbor's death "devastating news."
"I can't imagine Carol doing anything to enrage someone that they'd do that to her," said Lough. "She will be missed. She really will."
Lough's brother, Sean, who recently moved to another neighborhood, said Ambruster was generally cautious about strangers. "She wasn't the kind of person who would open the door to just anybody," he said.
An owner of the Germantown apartment building, at Wayne Avenue and School House Lane, said the building that housed Ambruster's new apartment had locked wrought-iron gates at each entrance.
Irwin Tauss, who described himself as a co-owner of the building, said by telephone that visitors had to use a call box at the main gate to contact tenants and that a tenant must come outside to the gate to let visitors in.
"We don't know what to make of this," Tauss said of Ambruster's slaying, adding that there had been no disturbances in the building in recent years.
"It's a secure building and people look out for each other," he said.
Tauss said Ambruster moved into the building in May 2012.
He said he knew that a man was living with her, although he was not on a lease.
"We're very strict about having people stay in others' apartments," Tauss said. He said the roommate had inquired about renting an apartment there and had looked at some units.
Tauss said the building "is almost always full" and that there had been few vacancies. He said only one unit was currently vacant.
Clark, of the homicide unit, said officers had found nothing in Ambruster's life or history that appeared suspicious. "She was a professional woman," he said.
Inquirer staff writers Mari A. Schaefer and Julie Zauzmer contributed to this article.

Source: Philadelphia Inquirer