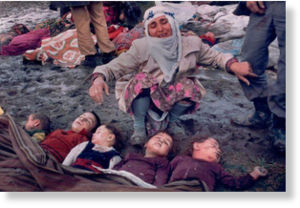 America faced a renewed backlash in Yemen yesterday after a drone strike killed 15 people - at least 12 of them wedding guests.
The strike, on Thursday evening, was aimed at a convoy of 11 vehicles thought to belong to al-Qaeda, and took place near the town of Radaa in the province of al-Baydah in the centre of the country.
Two of the vehicles were destroyed. "There was a [militant] target, but something went wrong," a Yemeni government official said.
Some al-Qaeda militants were believed to have been among those killed, but at least a dozen of the dead were civilians. The official said it was not clear if the militants had used the wedding party as a human shield or had been part of the group.
A local news website published a list naming the casualties, claiming that all 15 were civilians. Two tribal sheikhs were believed to be among those killed.
"With every civilian the American drones kill, they create more and more militants," said one resident in Radaa, who asked not to be named. "The bodies will be taken to the President's house in Sanaa. We want an explanation for this massacre."
A previous botched strike in al-Baydah, in September 2012, killed 12 people, all of them civilians, including a pregnant woman and three children. It sparked protests and provided a recruitment tool for al-Qaeda militants.
Yemenis expressed their outrage on social media yesterday after graphic images showing a row of bodies were circulated online.
"Imagine 15 white Americans were killed during a wedding by any other country. What would the people and the US government do?" wrote an activist, Rooj al-Wazir. Video footage purportedly of two men injured in the bombing was also posted on YouTube.
Yemen's Nobel Peace Prize winner, Tawakul Karman, called for an end to drone strikes. "I call on the US Administration to stop the planes of death. I hold the President and Government responsible for these attacks," she wrote on her Facebook page.